Parramatta Park Runners and Walkers – every Friday at 12:30pm. There is no run on Good Friday, or Christmas Day if it falls on a Friday.
The meeting place is marked below (near The Dairy). Park access details here. Our Calendar. Our Facebook Page.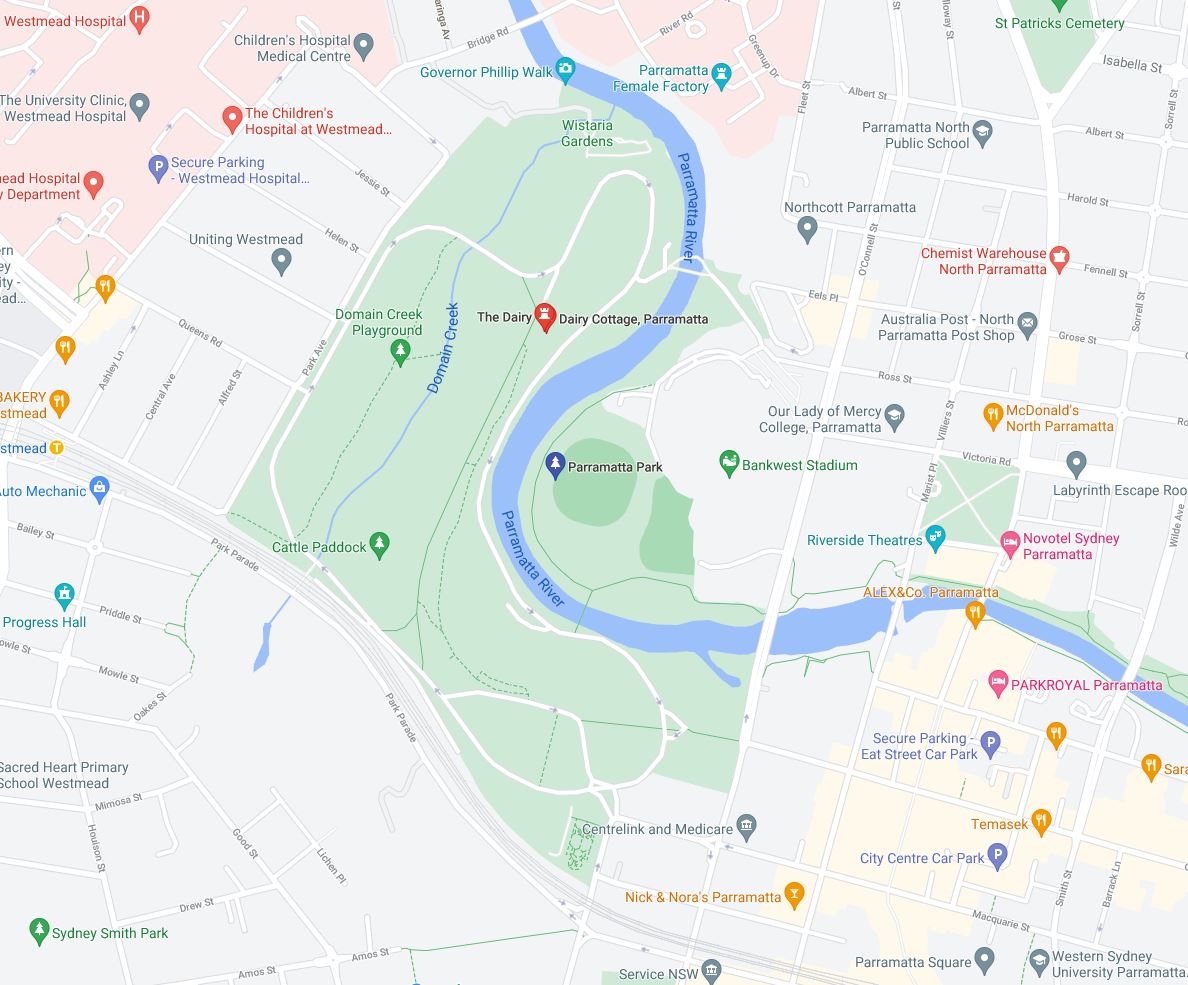 There are no permissions expressed or implied by the organisers. Participants make use of the facilities at their own risk and without express permission from the organisers or the Park or Council authorities. It is your responsibility to ensure that you are fit and able to take part.