Parramatta Park Runners and Walkers have been meeting to run and walk in the Park on a Friday since 1968.
Parramatta Park Runners and Walkers Annual Entry Form and Waiver for 2023
Where we meet: indicated by the big red arrow on this map image: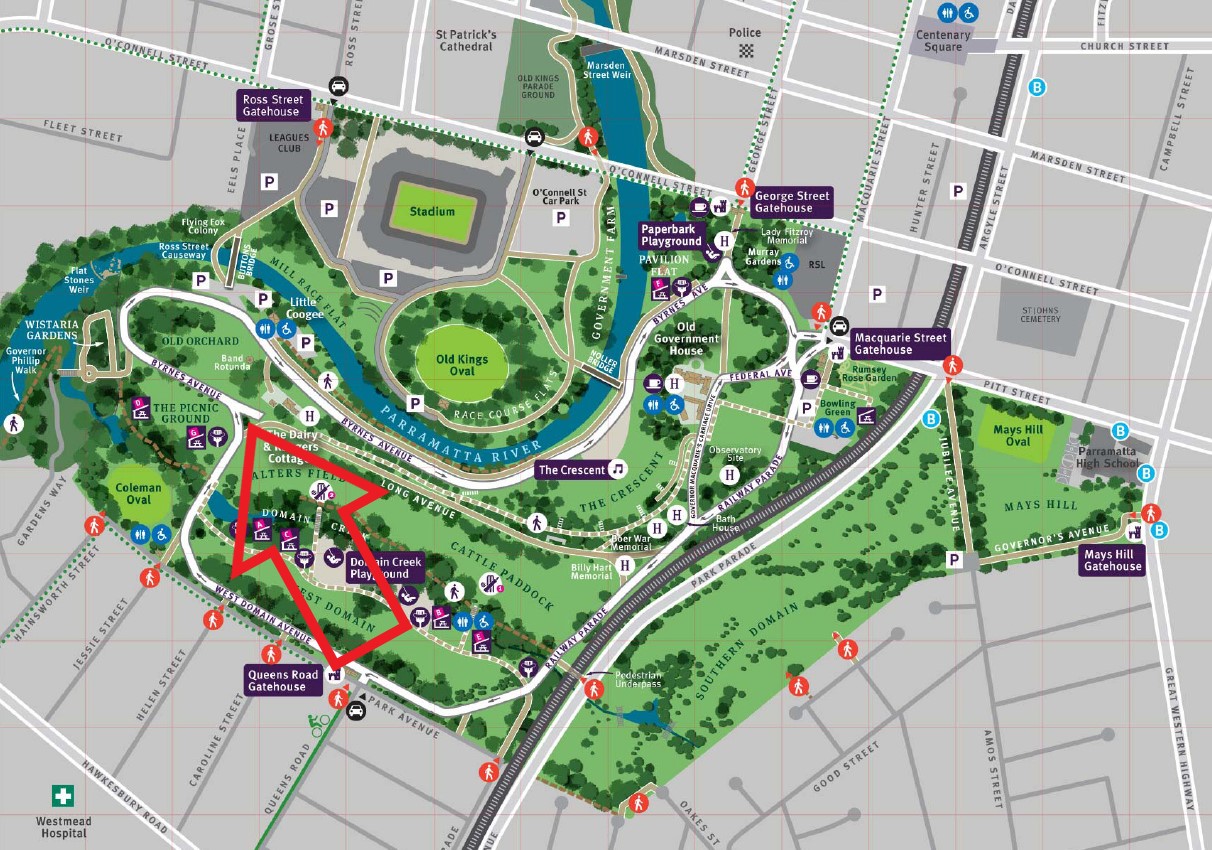 Click on the image to see the full map at the Parramatta Park website.
Our official start time each Friday is 12:30 pm.
Course options are 1.8km, 3.14km (1 lap), 5km, 6.28km (2 laps), 8km, 9.42km (3 laps) and 12.56km (4 laps) – your choice.
Handicap races are programmed for each month:
3.14km walking handicap race: last Friday of each month (in 2023, from February to November, inclusive)
5km running handicap race: last Friday of each month (in 2023, from February to November, inclusive)
8km running handicap race: second Friday of each month (in 2023, from March to November, inclusive)
Please check our Calendar to confirm that these events are on. View the course with km markers and elevations here.
Please also check the NSW Government COVID-19 Information website https://www.sport.nsw.gov.au/covid-19-information for the latest information regarding rules and permitted and restricted activities.
To abide by the NSW Government guidelines we have implemented a number of changes to ensure we have a safe event each time we gather in the Park. If more than 60 people wish to participate on any particular day we will announce a 2nd start time. If you are turning up for an appearance you will also be asked to sign an attendance sheet.
Each walker/runner (or appearance) will need to sign-in on the provided spreadsheet as proof of attendance. COVID Safe Check-in using the Service NSW App is also available.
Please turn up to the start 5 to 10 minutes prior to your start time. If you arrive early, that is fine, just don't all congregate together.
You can also walk or run and not record a time if you like, this will be included as an attendance. If you do participate in a run/walk for the attendance only purposes you still have to comply with the sign in procedure otherwise your attendance will not be recorded.
Once you have completed your run/walk please let the committee member at the officials table and please leave the immediate finish line area within a couple of minutes of the completion of your walk/run.
We ask that each member bring their own drinks, food, sunscreen etc. and not share these around.
Each member is required to sign a waiver form that we will be compulsory for all club members. These waiver forms will be available every Friday at the Official's Table and will need to be completed by everyone to ensure we are able to continue running our club into the future.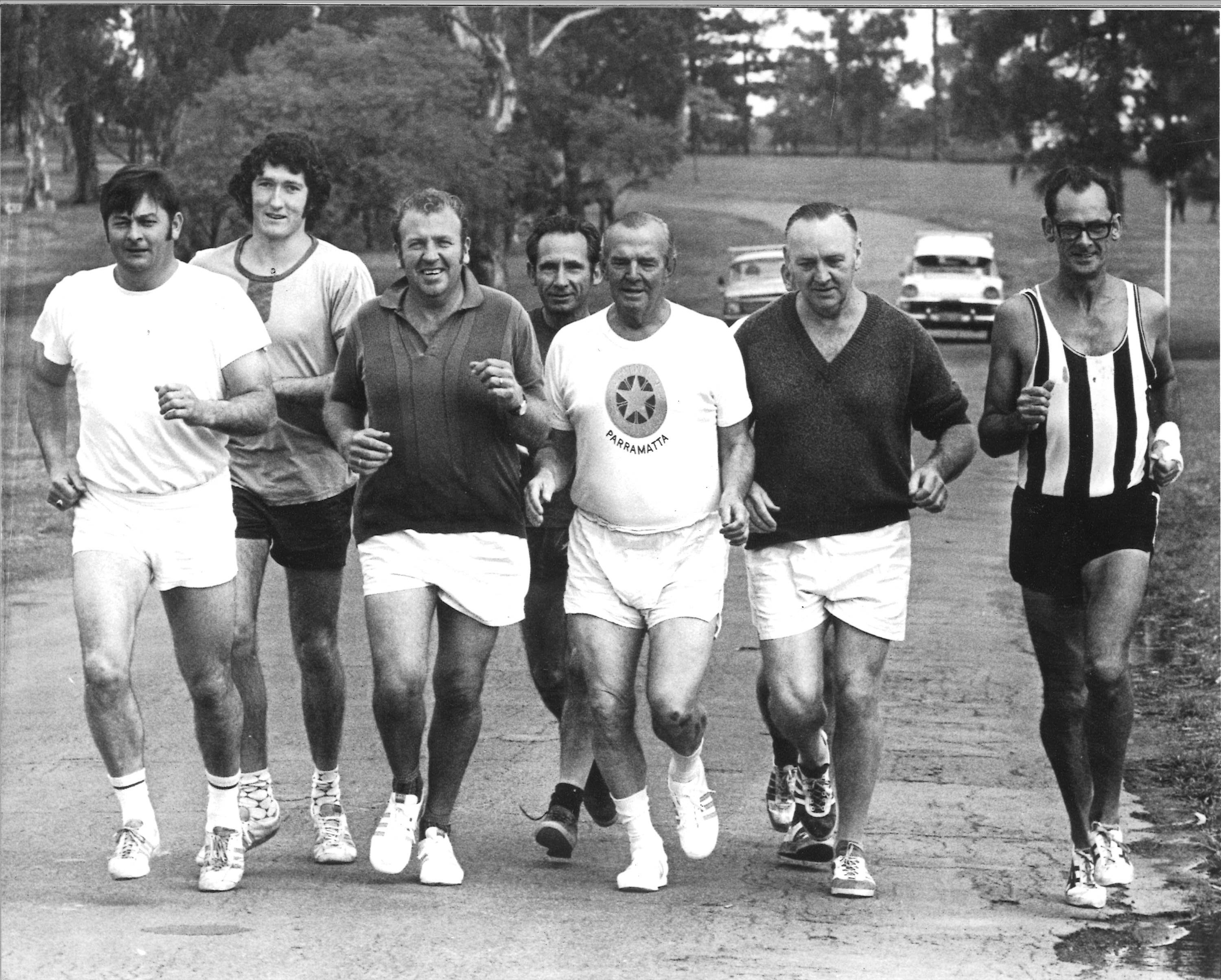 Parramatta Police Boys Club (c.1961-1963) in Parramatta Park L to R: (Sgt) Fred Griffin (Police); Chris Mullane (Clr Burnie's [Mayor of Baulkham Hills] son); Paul Connell (Probation Officer); Clive Diggleman; Syd Mooney (Coach Easts R.L. team – prior to Jack Gibson); (Dr) Peter Ferguson (Doctor for Parramatta R.L "Eels"); obscured: possibly Kevin Muller or Kevin Venner or Laurie Faggotter; Ken Cameron (Western Suburbs club uniform). Photo and names courtesy of Graham Taylor.